The Legend of Tsvetnoy complex, located in the heart of Moscow, organically combines residential real estate with a business centre.
A broad range of retail and services (cafés, restaurants, banks and shops) are close at hand.
Legend stands out in the urban environment thanks to its modern architectural concept in the American Constructivist style, designed by architectural firm NBBJ. Panoramic glazing and floor layouts have been designed to ensure that our tenants benefit from the maximum amount of natural light throughout the working day.
The business centre has several entrances, which prevents the confluence of large flows of people. Business tenants and residents have separate entrances to the parking lot.
Parking: 401 parking spaces
Ratings and Awards:
Urban Awards 2010
The Legend business centre is located at the heart of the Russian capital's central business district, by the intersection of Tsvetnoy and Rozhdestvensky boulevards.
Two metro stations, Trubnaya and Tsvetnoy Boulevard, are a stone's throw away and two of Moscow's main road transport arteries, the Garden and Boulevard rings, are also nearby, ensuring excellent vehicle access. The area around Kuznetsky Most, with a range of business and leisure services, can be reached in a few minutes' walk.
The Legend complex faces onto Trubnaya square, which is a dynamic locality with numerous bars and restaurants.
The Central Market and Tsvetnoy department store, directly opposite the complex, also incorporate various retail and leisure venues, making them popular with young managers.

The business centre itself hosts a number restaurants and cafés (Probka, Ryba Moya, Chaikhona No. 1, Butcher, Max Brenner café, Doubleby), the N1BEAUTY salon, several bank branches (Sberbank, Fora Bank, Gazprombank), as well as the Milon fitness-club, a Bosch electrical goods store, and the Florist Gump flower and gift store.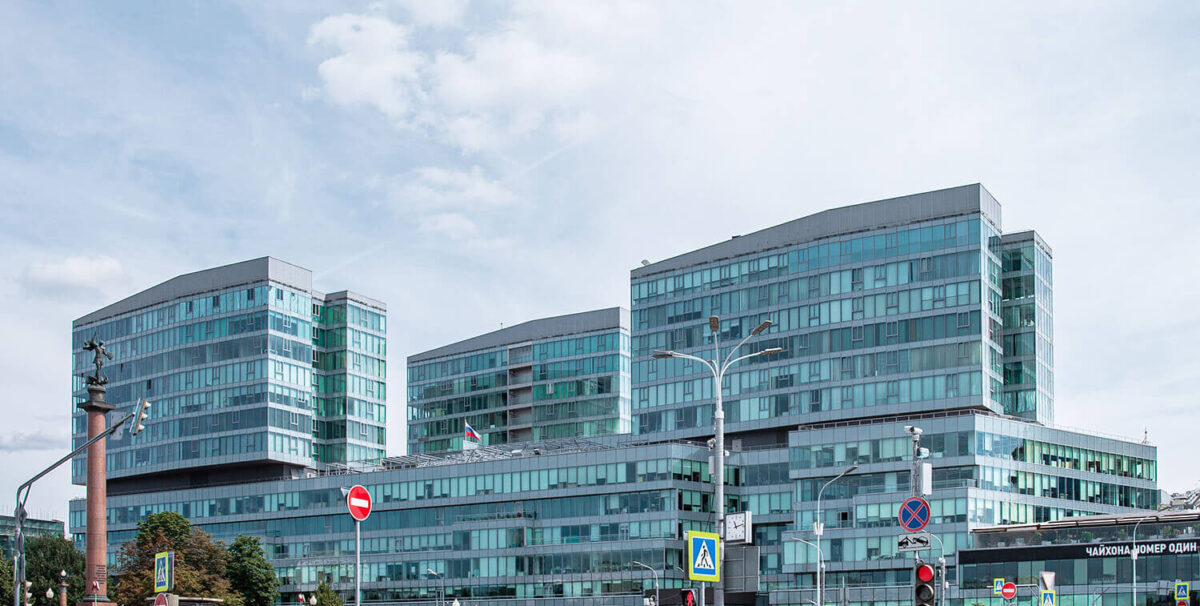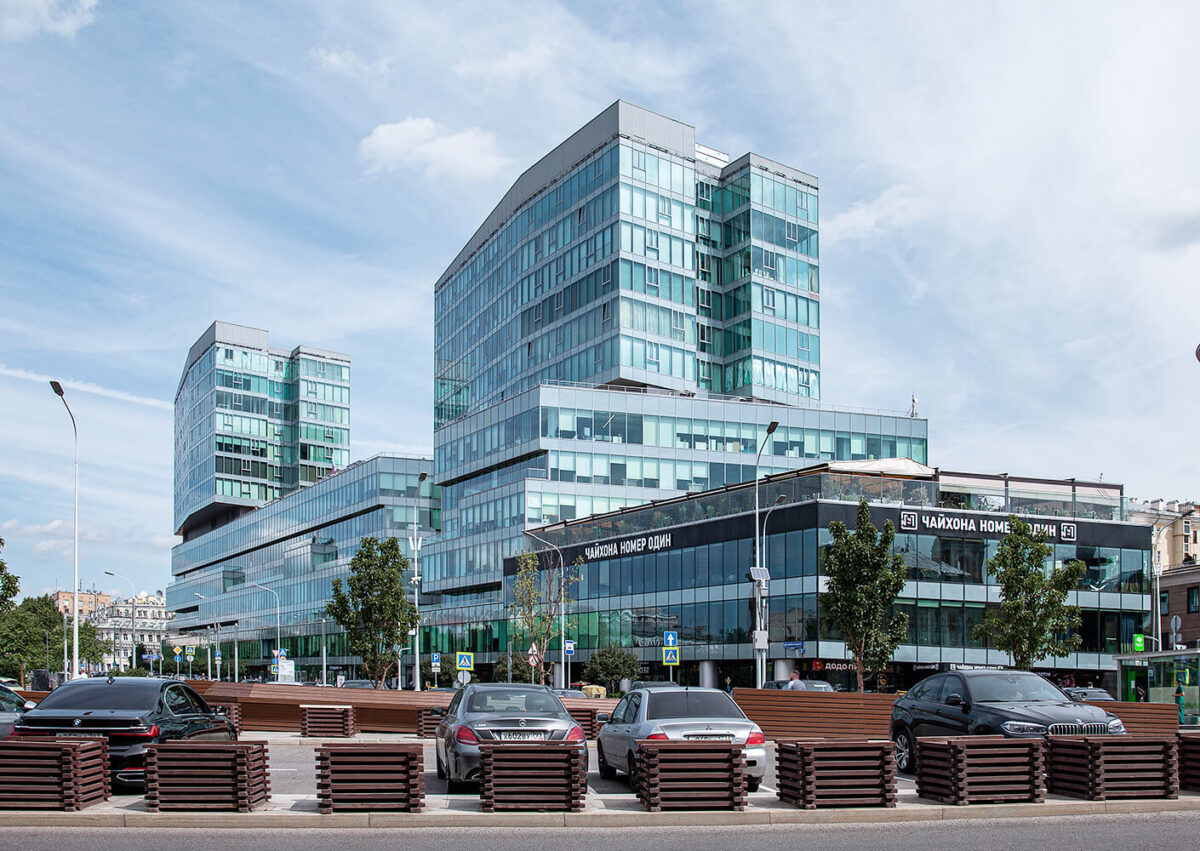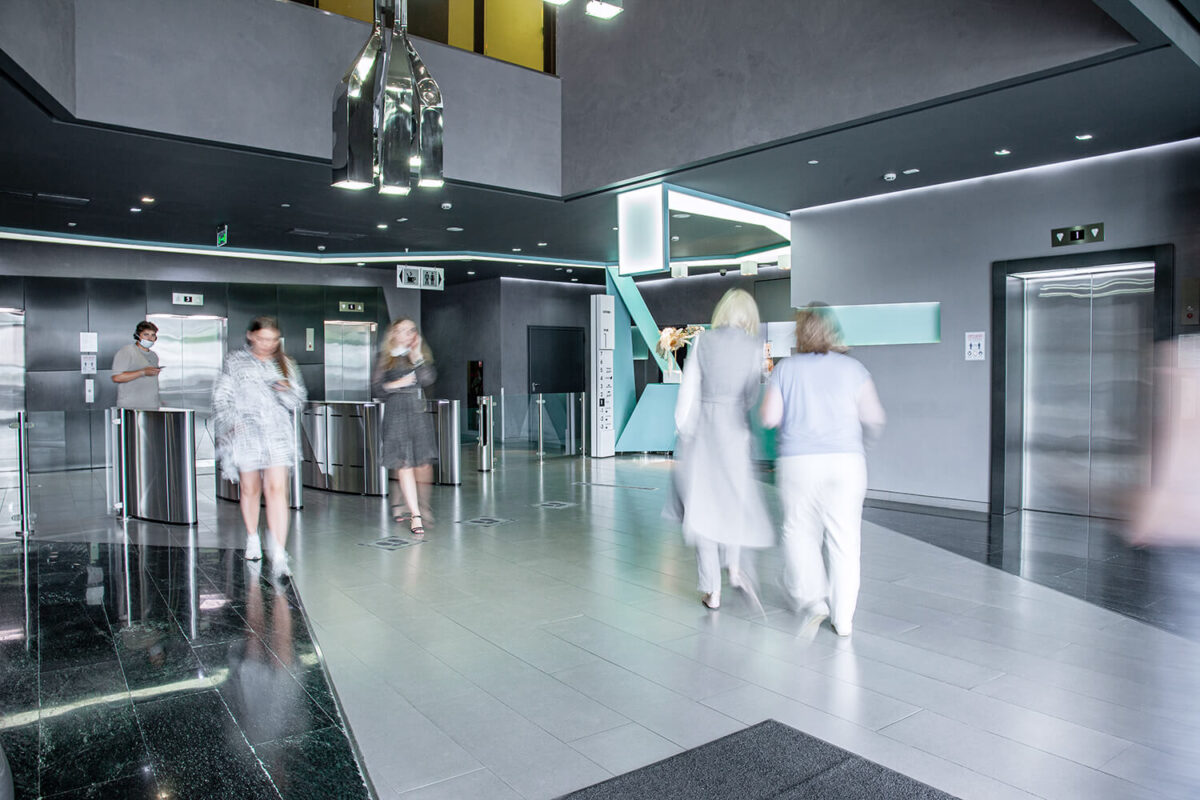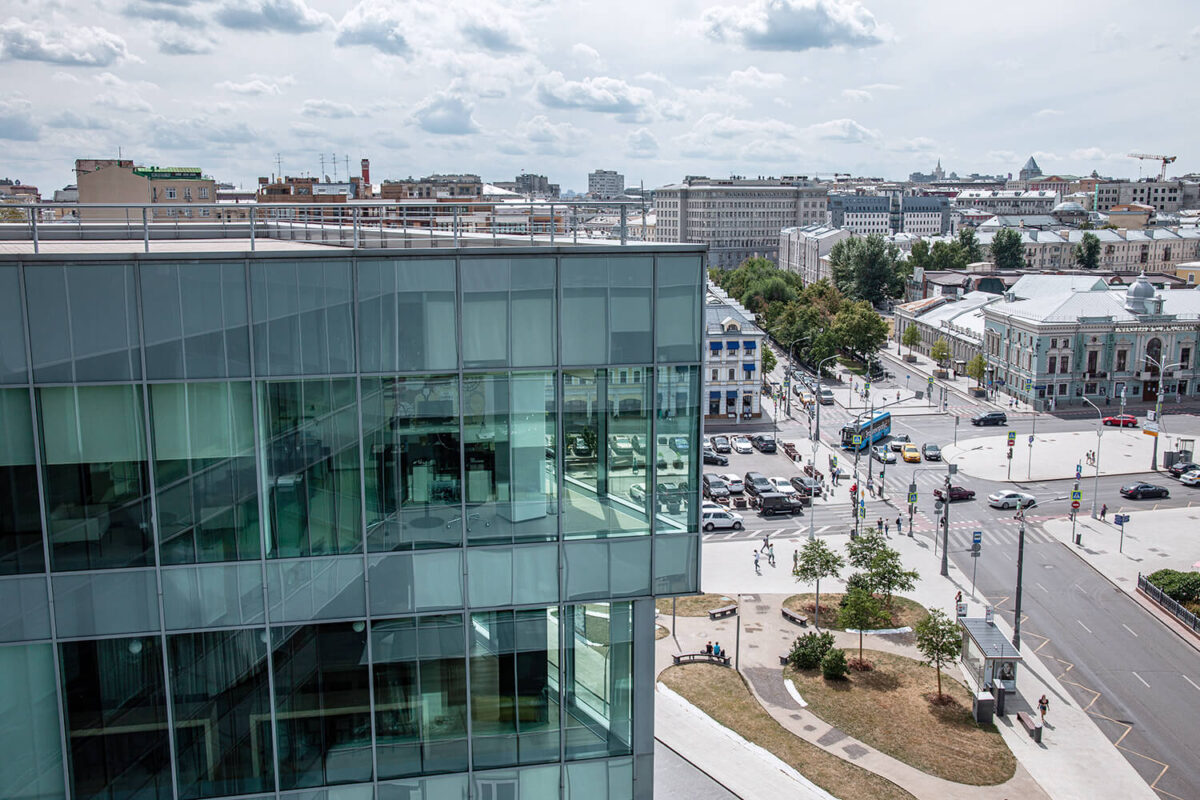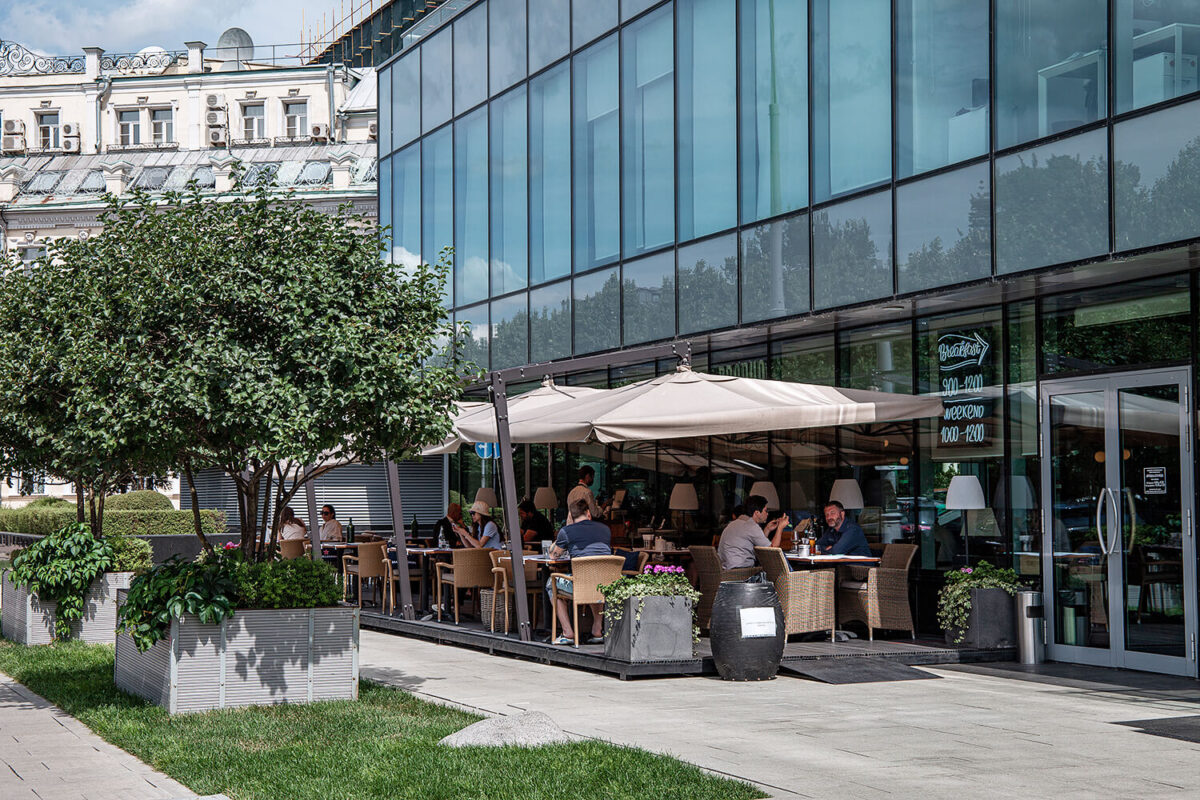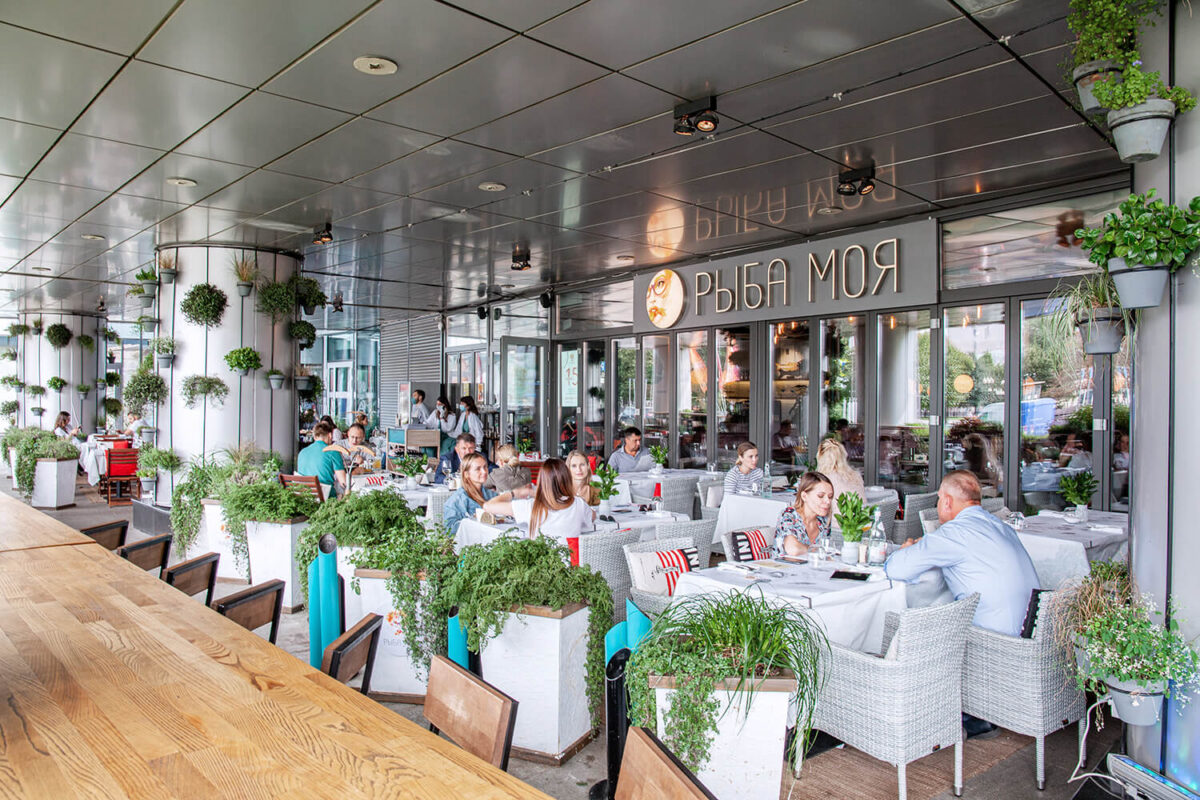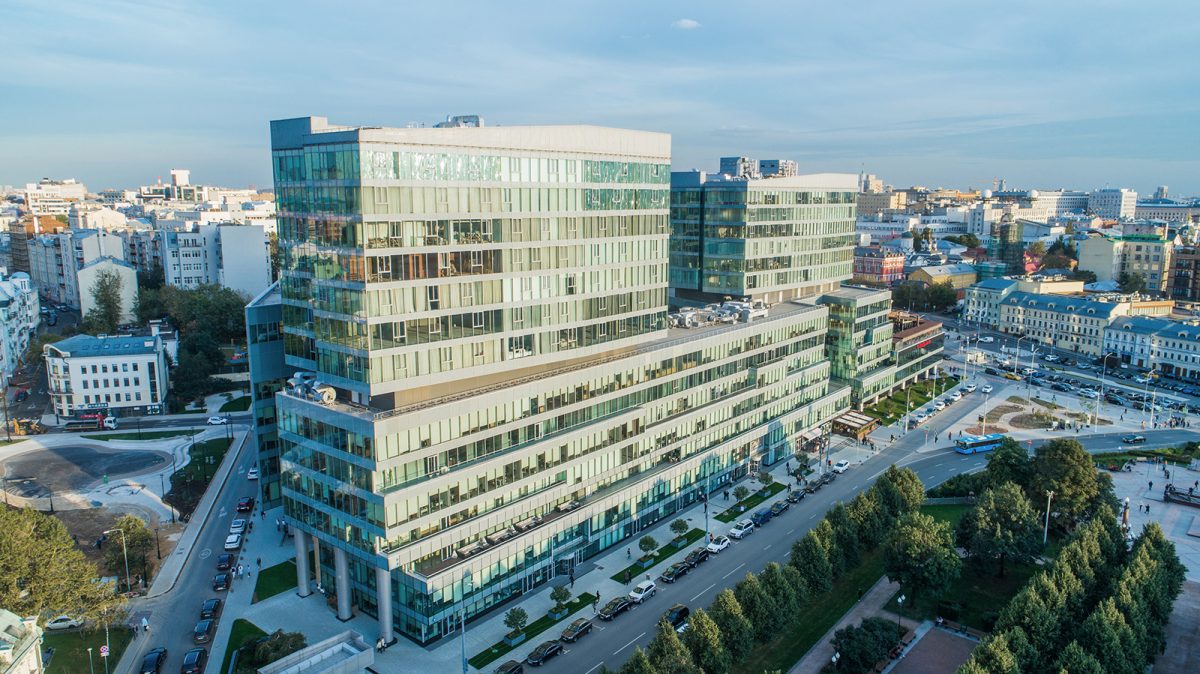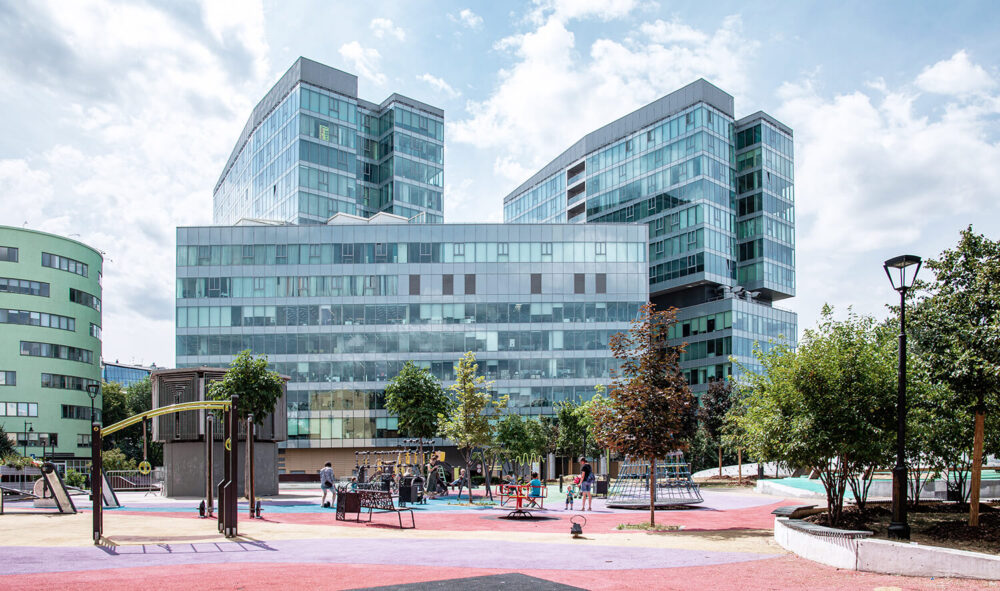 O1 Properties prioritizes environmental sustainability of its real estate in order to provide healthy and comfortable conditions for our tenants.
The following environmental and health solutions have been implemented at the Legenda business centre: displacement ventilation and air recovery, monitoring and reduction of water and energy consumption, separate waste collection, regular preventive examinations and cleaning of engineering systems (anti-legionella).
Legend is due to be certified under the international BREEAM environmental performance standards in 2021.
Property manager - O1 Standard
You opinion is very important for us. If you have any
questions or suggestions, please complete the form.
By clicking submit you are agreeing to O1 Properties processing your personal data