The iCUBE business centre is a modern building with unusual geometry, benefiting from panoramic glazing and enamelled-glass finish on internal walls.
The business centre fits well into the landscape in a green area of southern Moscow.
iCUBE is located within walking distance of Profsoyuznaya metro station. Convenient road links to Leninsky prospect and Nakhimovsky prospekt make the business centre easily accessible by car.
Tenants benefit from a broad range of retail, catering and other services in the surrounding district.
iCUBE has its own high-quality canteen (Vkuslunch brand), offering contactless service with a choice of orders from a menu provided online via a special application.
The Cheryomushky Market, adjacent to iCUBE, has a modern food court with a large selection of restaurant formats and delivery services. Other restaurants within walking distance from iCUBE include Chaikhona (Uzbek) and Da Cicco (Italian). The staff of tenants have access to fitness clubs in the World Class chain at corporate rates.

iCUBE residents can also shop at the Azbuka Vkusa and Perekrestok supermarkets, and at the Triumfalny shopping centre, and there is a car wash available nearby.

The staff of iCUBE tenants have access to the chain of World Class fitness clubs at corporate rates. Charging for electric vehicles is available at the business centre.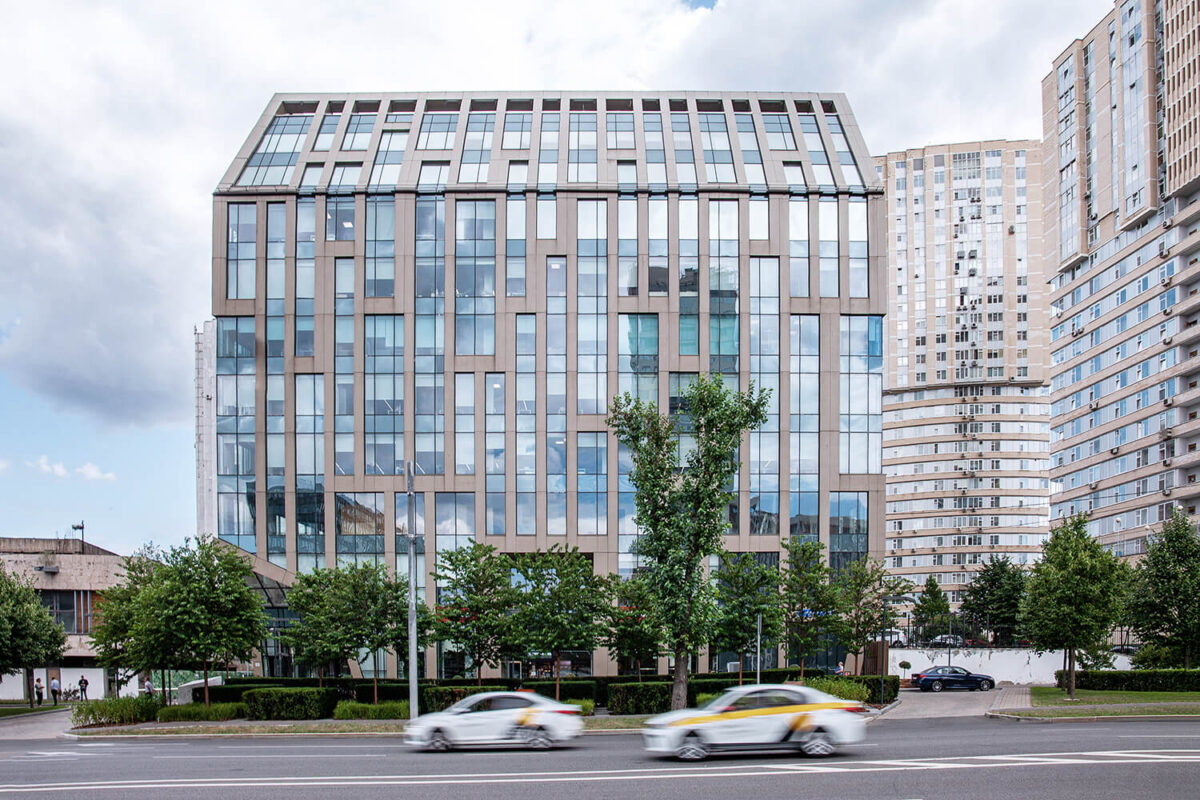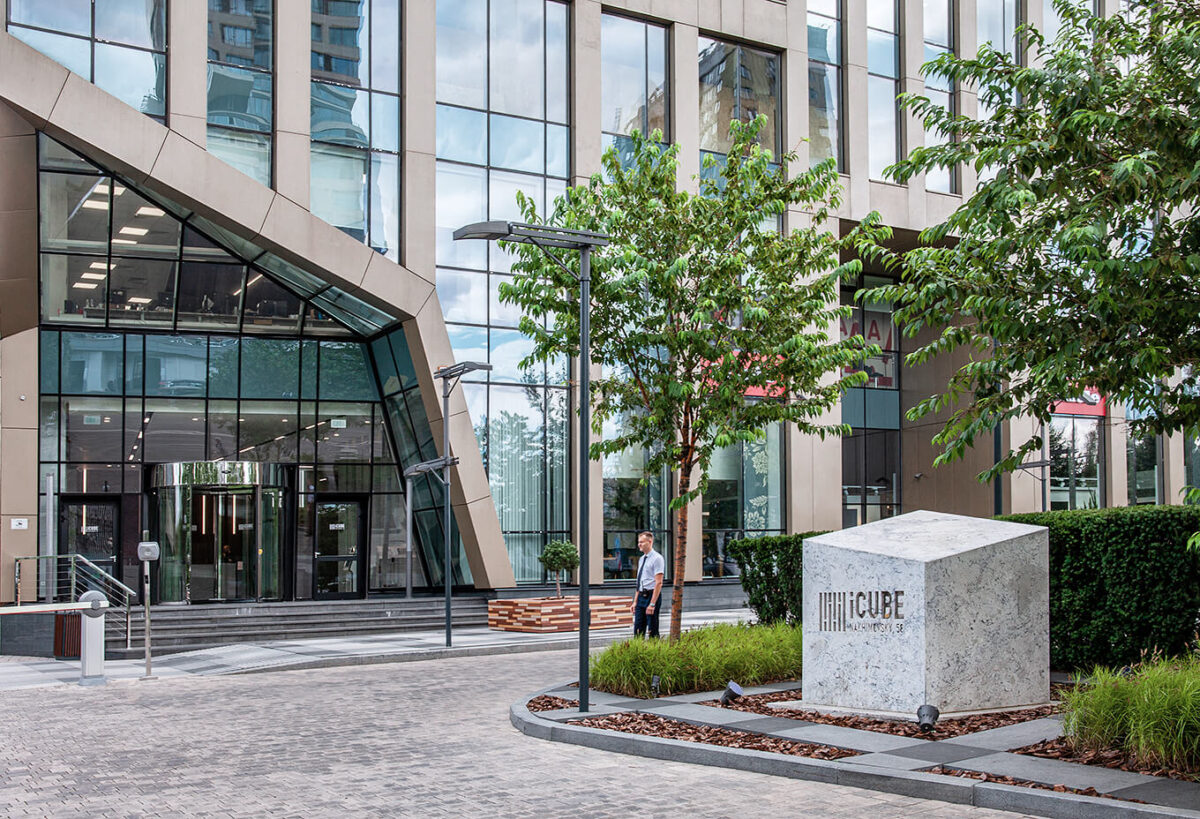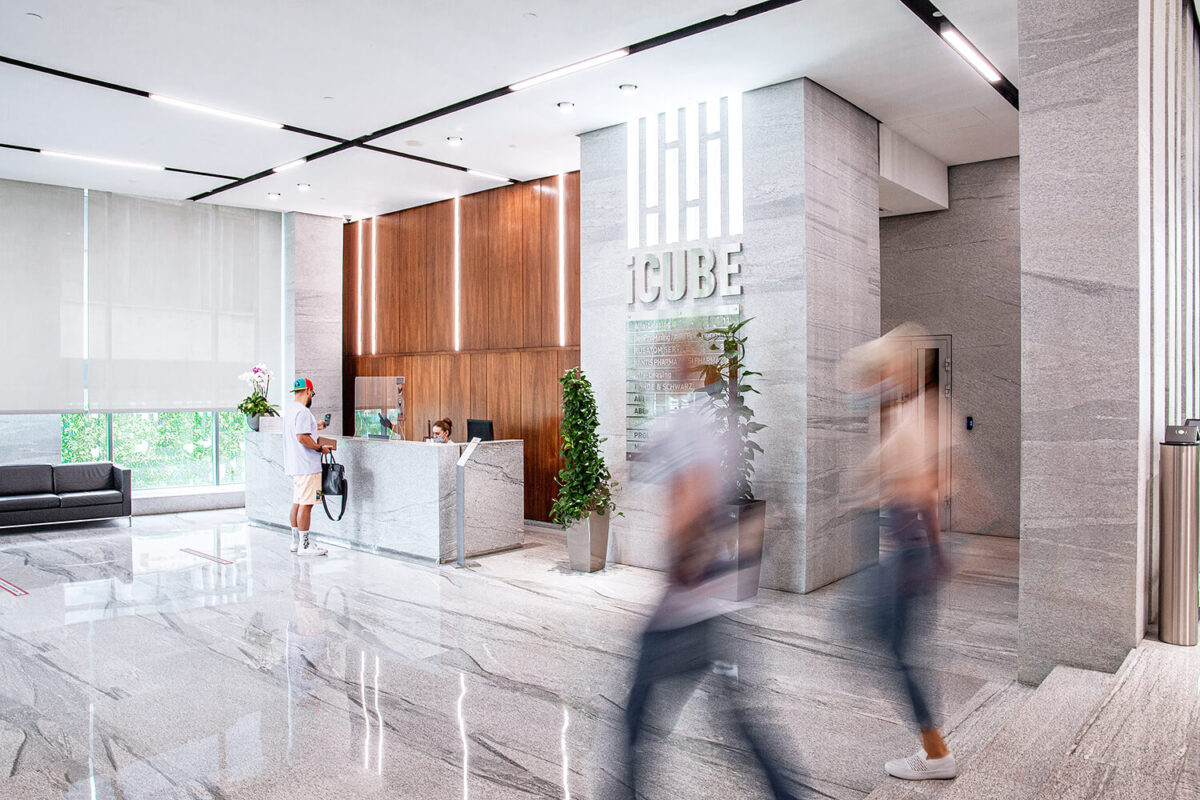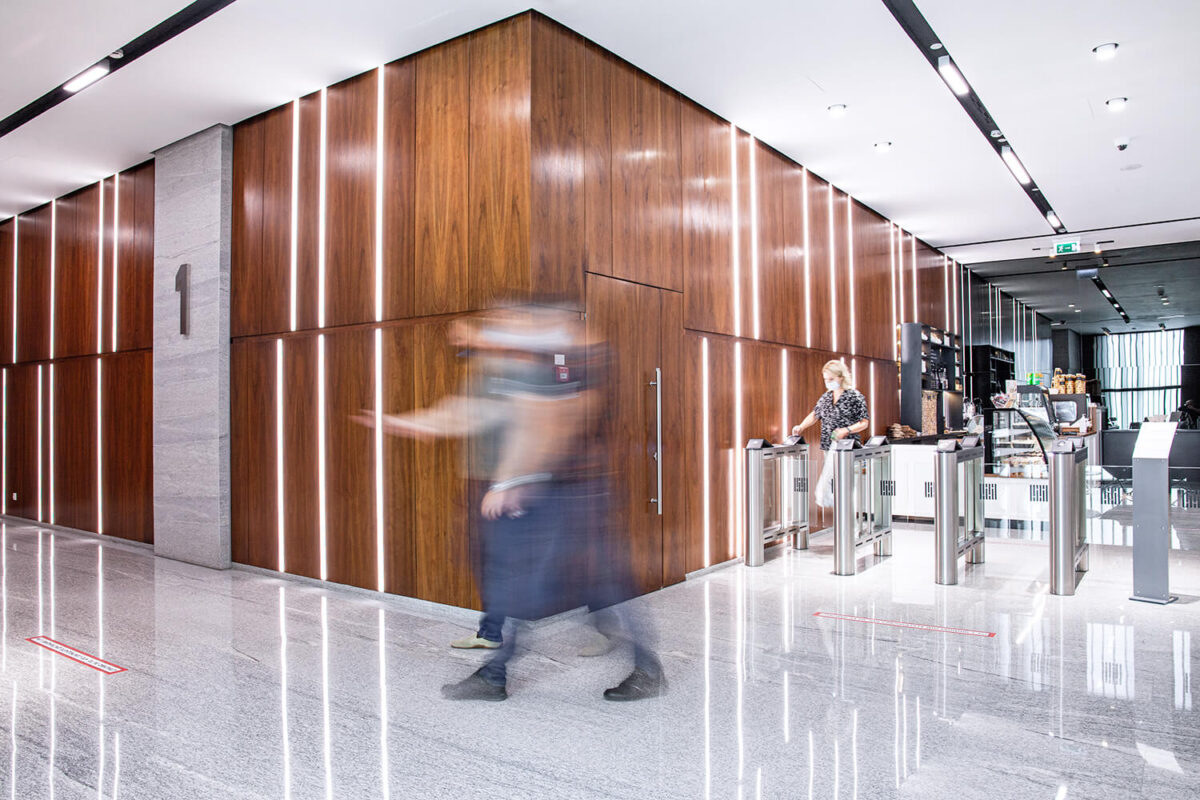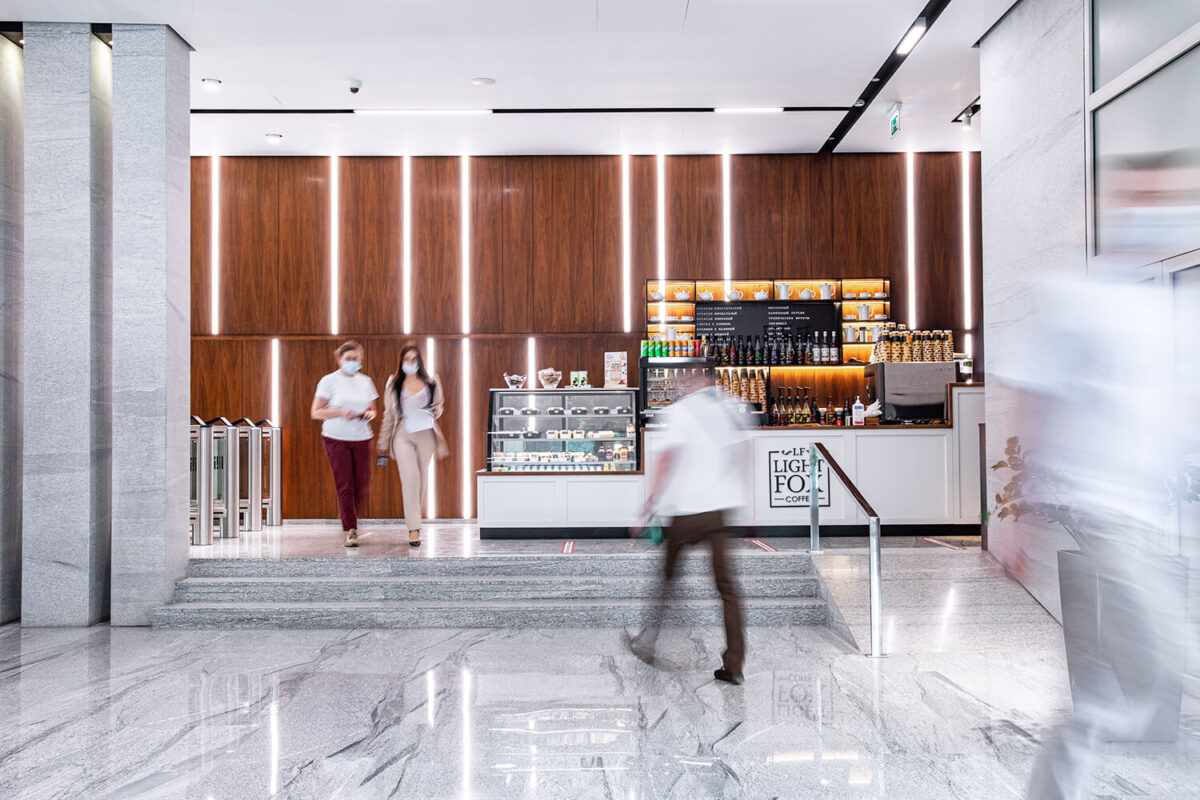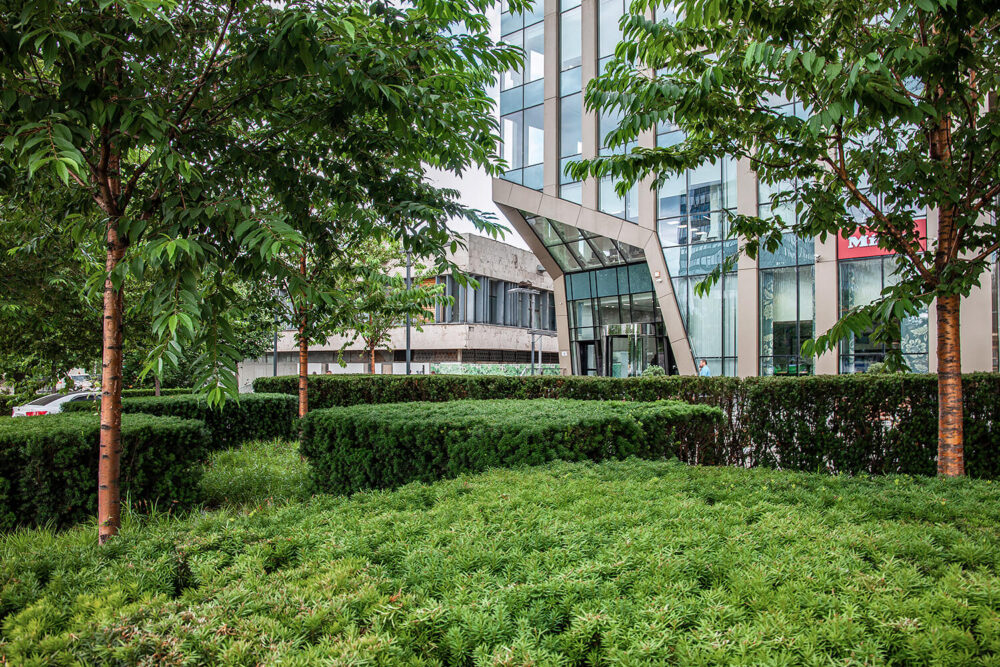 O1 Properties prioritizes the environmental sustainability of its real estate in order to create a healthy and comfortable environment for tenants.
Accordingly, the iCUBE business centre has been certified to the BREEAM international environmental performance standards.
An important feature of iCUBE is its "green" roof, which enhances the aesthetic appearance of the building and also has offers environmental benefits, improving sound insulation and reducing the "heat-island" effect. Common-use areas are decorated using natural materials. Other environmental strengths of the iCUBE business centre include sound-absorbing panels around engineering systems, displacement ventilation and air recovery, procedures to monitor and reduce water and energy consumption, separate waste collection, and regular preventive inspection and cleaning of engineering systems (elimination of legionella bacteria). The grounds of iCUBE have a charging station for electric vehicles, which is available to both tenants and the general public.
For more information about environmental features of iCUBE, please refer to the BREEAM case.
You opinion is very important for us. If you have any
questions or suggestions, please complete the form.
By clicking submit you are agreeing to O1 Properties processing your personal data